PERUVIAN FOOD FOR ADVENTUROUS TRAVELLERS
Peru's diverse cuisine has led to a big gastronomical boom that has made our country win the title of "World's Best Culinary Destination" (World Travel Awards) eight consecutive times.
Having three regions (Coast, Mountains and Jungle) with plenty of resources and the historical influence of many different cultures (african, arabic, spanish, etc.) pervuvians have used, for centuries, everything they had on their reach to create delicious dishes.
This best culinary destination title, plus three peruvian restaurants making it on the The World's 50 Best Restaurants list, has made many foodies and travellers from all over the world to come here and try our traditional or author-modern food we are happily becoming famous for.
But not all travellers are super excited on experiencing top restaurants or just the most-well known dishes like ceviche and lomo saltado, some of them are eager to take their food experience to a higher, and adventurer, level, trying exotic dishes they won't be able to eat any place near home.
So, if you are part of this particular group, here we present you peruvian dishes only for adventurous and where to eat them in Lima:
CHANFAINITA => This spanish/african influenced dish is very hard to find on regular restaurant menus as it is considered a budget street food. It's a beef lungs and potatoes stew, prepared with "aji panca" (red peruvian chili similar to paprika), onion, garlic, beef broth and "hierbabuena" (plant similar to mint). It's usually served in a bowl and accompained with "mote" (big andean corn) or "cancha" (fried corn) and "aji" (chili). 
WHERE TO EAT IT: Fernando's – Av. El Sol 106 Tienda 108-109-110, Mercado San Roque, Santiago de Surco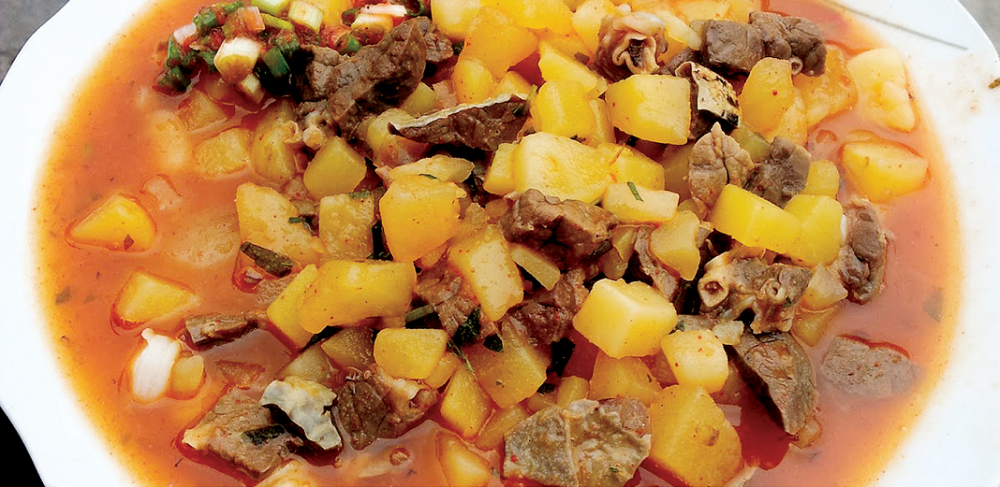 CAU-CAU DE MONDONGO => This traditional stew consists on tripe, onions, garlic, "yellow chili", peas, carrots, potato, chicken stock and "hierbabuena". It's usually eaten at home or at small pre-fixed menu resturants.
WHERE TO EAT IT: Antigua Taberna Queirolo – San Martin 1090, Pueblo Libre.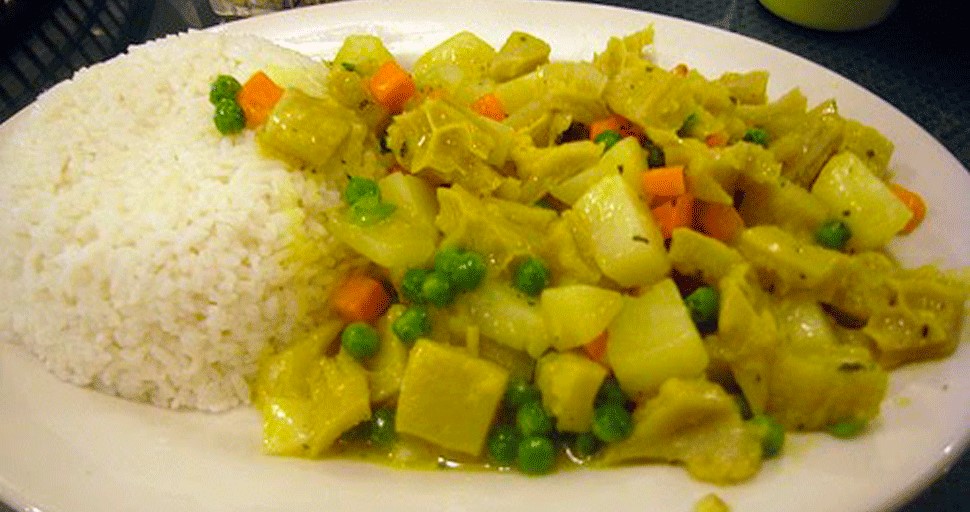 SURI => The most exotic of our list. It is a grub from the Amazon, exactly the larvae of the palm weevil. Although its not so tempting look, it's a very good source of protein, vitamins A and E, and beta-carotene. It can be eaten raw, but the best way to have it is grilled, on a skewer.  
WHERE TO EAT IT: El Bijao – Av. Ignacio Merino 2051, Lince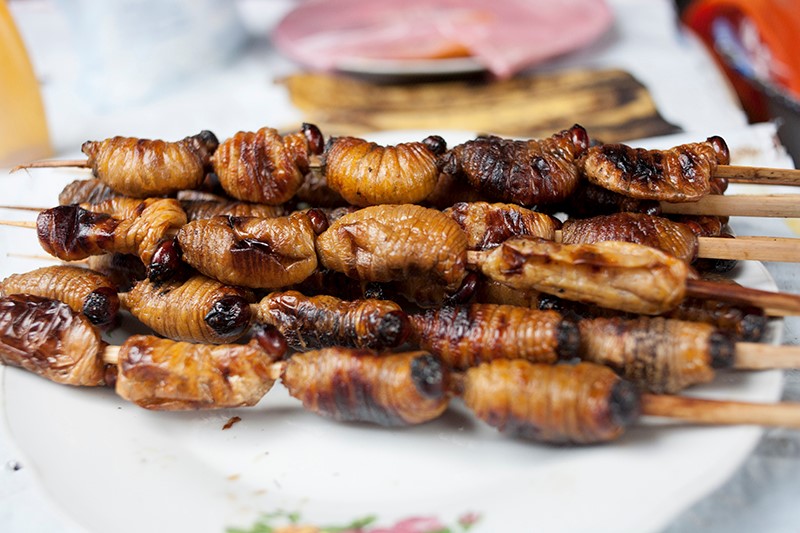 ANTICUCHO => The most popular of the list. This african influenced dish can only be found in the evening (around 6 PM) and mostly sold on the streets. It consists on small seasoned pieces of cow heart, put on a skewer and to the bbq. It is always accompained by a piece of "choclo" (corn) and boiled potatoes, but always to give more flavour peruvians will add chili sauces (rocoto, yellow chili, etc.) to it.  The dish can look very simple but the seasoning (vinager, oregano, salt, pepper, cumin, garlic and "aji panca") is what gives the extraordinary taste.
WHERE TO EAT IT: Tio Mario – Jiron Zepita 214, Barranco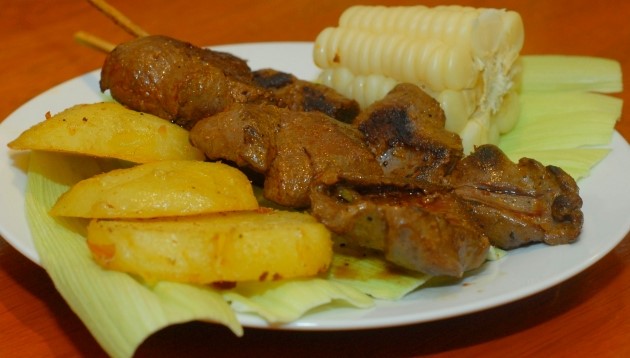 Hope after reading this post you are encouraged enough to try some "bizarre" food from our beloved Peru.