GUIDE TO THE SACRED VALLEY: Where to Go and What to Visit
Learn about the uniqueness and sights of Cusco's Sacred Valley lovely villages.
The Sacred Valley of the Incas is the must-do stop for everyone visiting Cusco. Not only for its various beautiful and picturesque little towns, but also because of its lower altitude (2,700 – 2,900 metres / 9,500 ft), making it the best place to acclimatize when arriving to Cusco (3,400 metres / 11,200 ft).
Although it is comprised of many different villages, there are some that stand out among the crowd, being them the places where most travelers spend their days before adventuring themselves to Machu Picchu.
Below we have made a quick list of them in order of preference, plus some extra info on distance and what to do when visiting. Hope you enjoy it and find it helpful.
OLLANTAYTAMBO
Distance from Cusco: 2hrs approx.
This is our favorite town in the valley, not only because it's logistically the best for a trip itinerary due to location, distance between attractions and the fact that it has a train station to easily get to Machu Picchu, but mostly because of its relaxed atmosphere and the lovely sight of its houses built on top of old Incan bases, some even still maintaining stone-made entrances.
Just walking around its narrow cobble-stone streets and hearing the water going through the old water channels is an experience on itself, that makes you go back in time and understand why some people call it "the last Inca living town".
Apart from visiting the temple and terraces while here, we highly suggest you to do the Pinkuylluna hike to have a great view of the town, plus see the temple from a different angle and have fun trying to find the llama shape.
We would recommend this town for trekkers, backpackers or travelers looking for a quiet stay surrounded by archaeology and nature.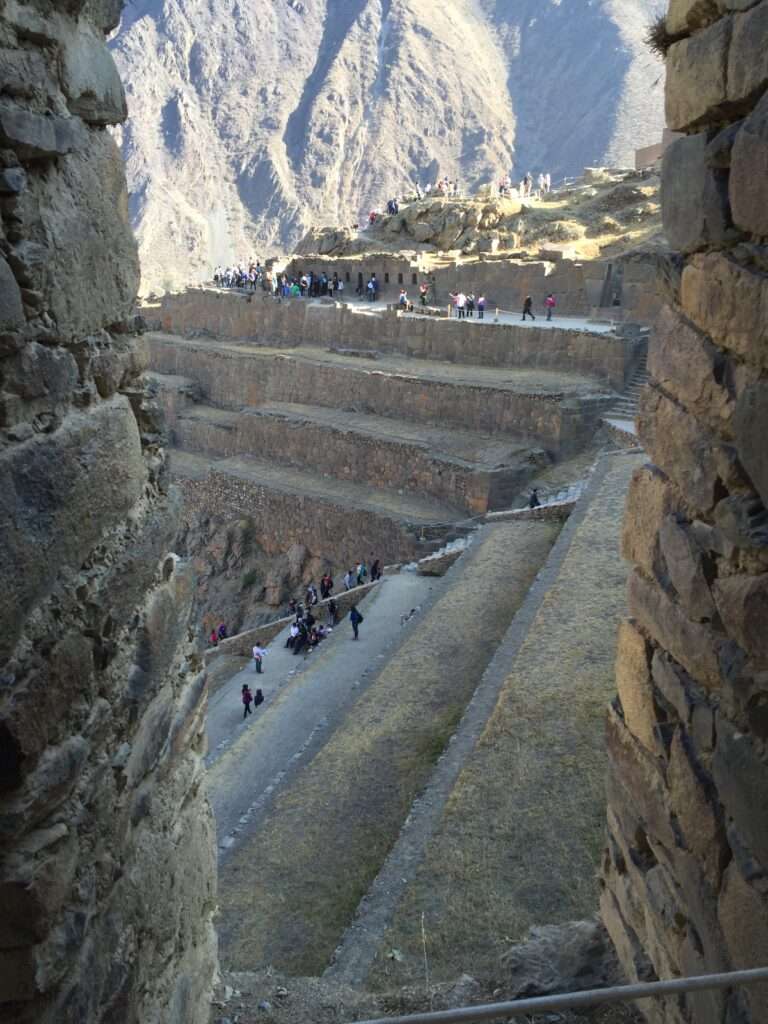 URUBAMBA
Distance from Cusco: 1hr 30 min. approx.
Located in the middle of the valley, this town is filled with the fanciest hotels, where you can spend the night hearing the murmur of the Vilcanota river and waking up surrounded by mountains and beautiful flower gardens.
This is pretty much it in this village, but besides spending the time leisurely resting at the accommodation of your choice, you can hit the town's main plaza, visit the local market for some adventure, go to any of its great restaurants or set foot in the church in case it's open.
It's worth to mention it has a "private" train station, located at the Tambo del Inka Hotel, so in terms of a Machu Picchu trip logistic, comes in handy.
We would recommend this town for couples, honeymooners, families or people looking for a lush getaway surrounded by nature.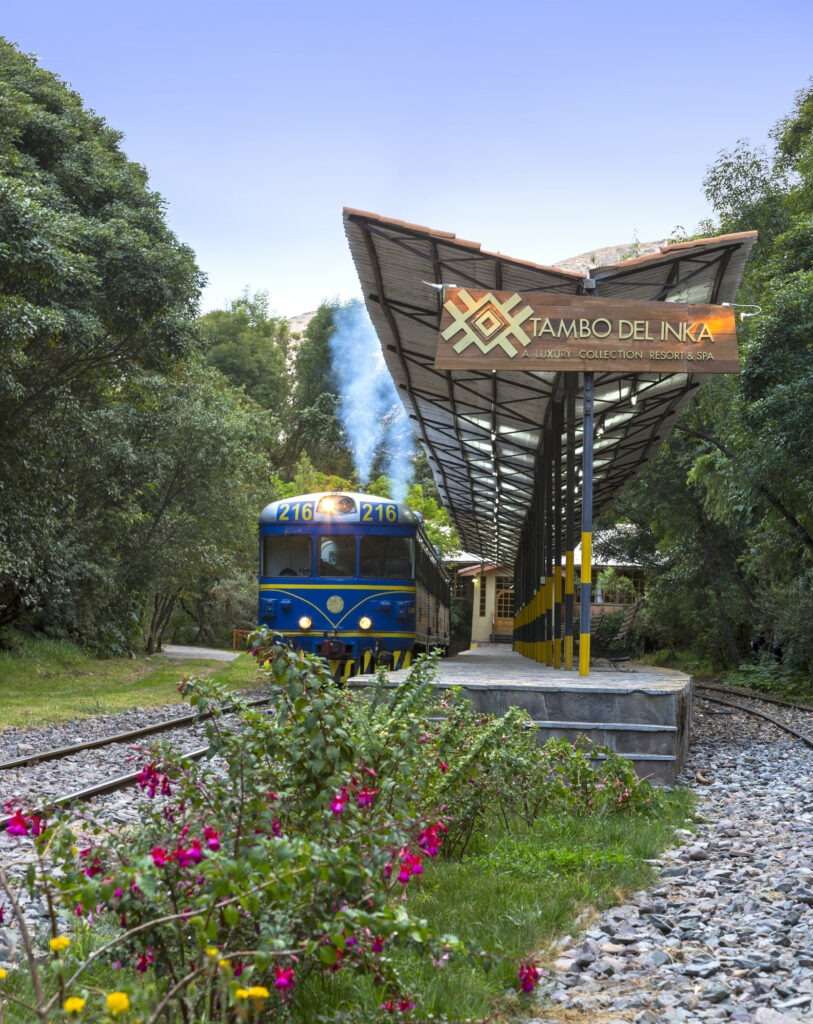 PISAQ
Distance from Cusco: 1hr aprox.
Mostly well-known by its Sunday market, Pisaq is a town that combines archaeology and local culture.
We totally recommend you to try the empanadas here. They are made in the moment, in rustic mud and wood ovens, arriving to your hands hot and delicious. Perfect for a quick and filling snack!
Although, staying in this town is logistically not the best for a trip itinerary, it would be ideal if you do in on a Sunday. This will allow you to experience, not only the crafts market, but also see locals selling vegetables, grains and food. Also, if you arrive early, you can hit the 11:00 AM quechua mass, a true cultural immersion experience.
In case you want to make a quick stop before arriving from Cusco, you can visit Awanakancha. A farm to see lovely llamas, alpacas, vicuñas and learn a bit about the art of weaving in the Andes.
In the following towns there are almost no places to stay, so we can consider them mostly attractions than base villages for your trip.
MARAS
Distance from Cusco: 1hr 30 min. aprox.
This amazing place, located in the crack of a mountain, gives you one of the most impressive and picturesque landscapes you will see during your entire journey to Peru. Not only because it's a natural salty subterranean stream the one used since pre-Inca times to obtain the famous "pink salt of Maras", but also due to the spectacle of its color and the locals working on it in an artisanal way.
CHINCHERO
Distance from Cusco: 50 min. aprox.
Similar to Pisaq, it also has an archaeological site and a local market, but all smaller.
Its strength is on the Textile Centre, a place to learn about the art of andean weaving, in a didactic and fun way, by the women who receive visitors with a big smile. Also, on its lesser-known Sunday market, which is a bit more interesting than the one in Pisaq, due to the majority of the villagers/vendors use their traditional colorful clothing.
As you can see, each of these little towns have their own and unique personality, just choose the one you feel matches better with the kind of experience you wish to have on your trip.
Hope this post gives you a simple and clear comprehension of the Sacred Valley, so you can plan your Andean adventure with ease. Happy travels!