If you're looking to visit one city in Peru, the options are almost endless. Depending on the time of year, what type of activities you're interested in, and how much time you have, there are a number of incredible cities to explore.
Cities In Peru You Should Visit
Visitors to Peru can enjoy a number of captivating attractions and activities, from exploring the ancient ruins of Machu Picchu to sampling the country's delicious cuisine. Nature lovers can take in the breathtaking beauty of the Andes mountains, while outdoor adventurers can experience the thrill of hiking, mountain biking, and white water rafting. Peru is also home to a rich culture and vibrant nightlife, with plenty of live music, clubs, and festivals to explore.
For those looking to experience the best of what Peru has to offer, there is no better destination than the ancient mountaintop citadel of Machu Picchu. This iconic Incan city is one of the most popular tourist attractions in the world, and visitors can explore its many ruins, temples, and terraces. After a day of exploring, travelers can enjoy a traditional Peruvian dish or two before heading out for an evening of live music, clubs, and festivals.
For nature lovers, the Andes Mountains offer a stunning panorama of snow-capped peaks and lush valleys. Hikers, mountain bikers, and other outdoor adventurers will find plenty of opportunities to explore the region, with its numerous trails, rivers, and waterfalls.
No matter what kind of traveler you are, Peru is sure to have something to offer. From its stunning archaeological sites to its rich culture and cuisine, this fascinating country has something for everyone. With its stunning natural beauty and vibrant nightlife, Peru is an unforgettable destination that is sure to leave visitors with lasting memories.
Lima, Peru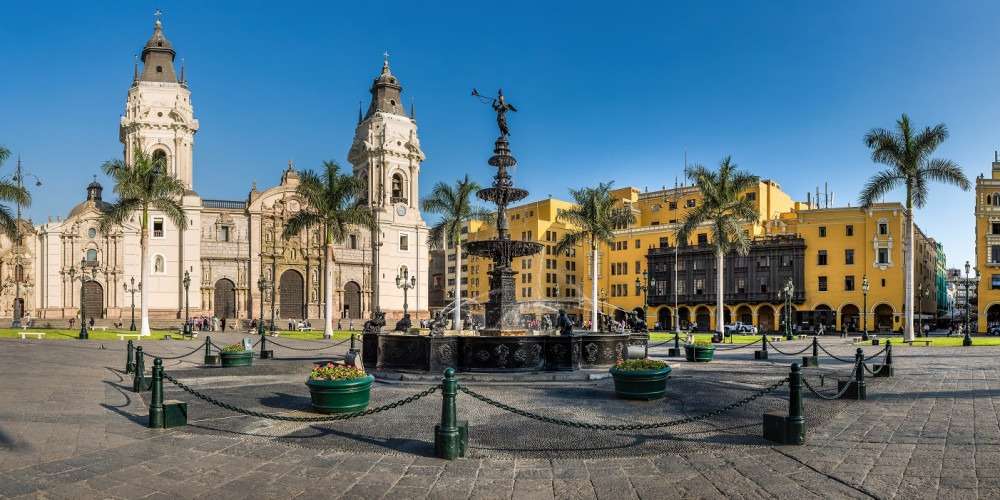 Lima's importance in Peru cannot be overstated. It is the largest city in the country, accounting for one-third of the population, and is home to the majority of Peru's industry, culture, and education. Founded in 1535 by Spanish conquistador Francisco Pizarro, it has served as the center of government, commerce, and culture for centuries. Additionally, it is the gateway for the region's exports, making it a key player in the world economy.
Its wide range of restaurants, cafes, and bars offer a variety of options for eating out, from traditional cuisine to more modern fusion dishes. With its vibrant nightlife and renowned culinary scene, Lima is a city that should not be overlooked.
Arequipa, Peru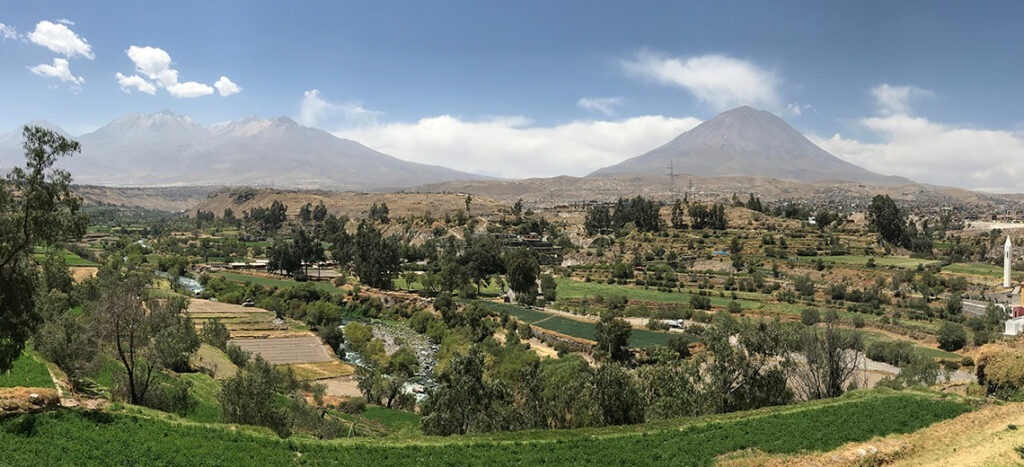 Established in 1540, Arequipa is the second most populated city in Peru. It is situated in the south of the country, sandwiched between the foothills of the Andes Mountains and the Pacific shoreline. At an elevation of 8,000 feet above sea level, Arequipa is surrounded by incredible natural beauty.
Three imposing volcanoes look down upon what is widely accepted as the most gorgeous Plaza de Armas in the nation. On one side of the town square, the impressive Basilica Cathedral stretches the whole length of it. Many Spanish Colonial buildings, built from white volcanic rock, spread out from the Plaza and around the rest of the expansive historic center. The sun's rays reflecting off these structures is what has earned the city its nickname, "The White City".
Trujillo, Peru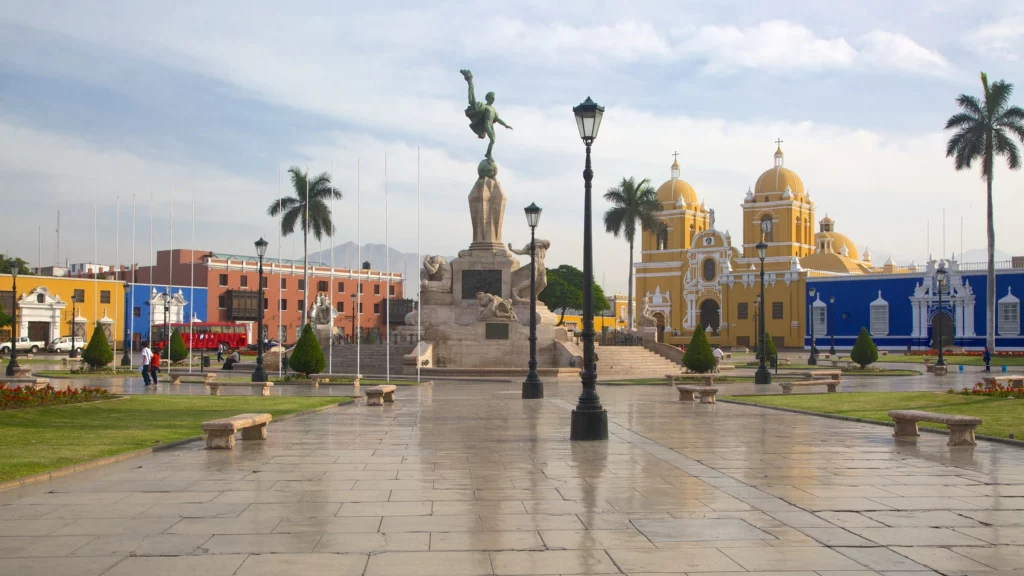 The Peruvian city of Trujillo, typically dubbed as the "City of Eternal Spring," is located on the north coast of Peru. This city enjoys an average monthly temperature ranging from 68 F to 77 F, making it a great destination for those who don't want to experience extreme temperatures. In addition, it experiences hardly any rainfall, with an average annual total of only half an inch.
The city itself is a picturesque blend of old and new, with cobblestoned streets, colonial buildings, and a bustling market that is a great place to pick up souvenirs.
Trujillo is renowned for its traditional Marinera dancing, attracting visitors from across the globe every year to its weeklong international Marinera festival/competition held at the end of January. The Peruvian Paso horse is another beloved local custom, celebrated for its elegance and beauty. The city is also well-known for its delicious regional cuisine, offering a delightful array of traditional dishes for visitors to experience. Every year, the vibrant celebration of Trujillo's unique culture draws more and more tourists, who take part in the festivities and savor the delectable tastes of the region.
Chiclayo, Peru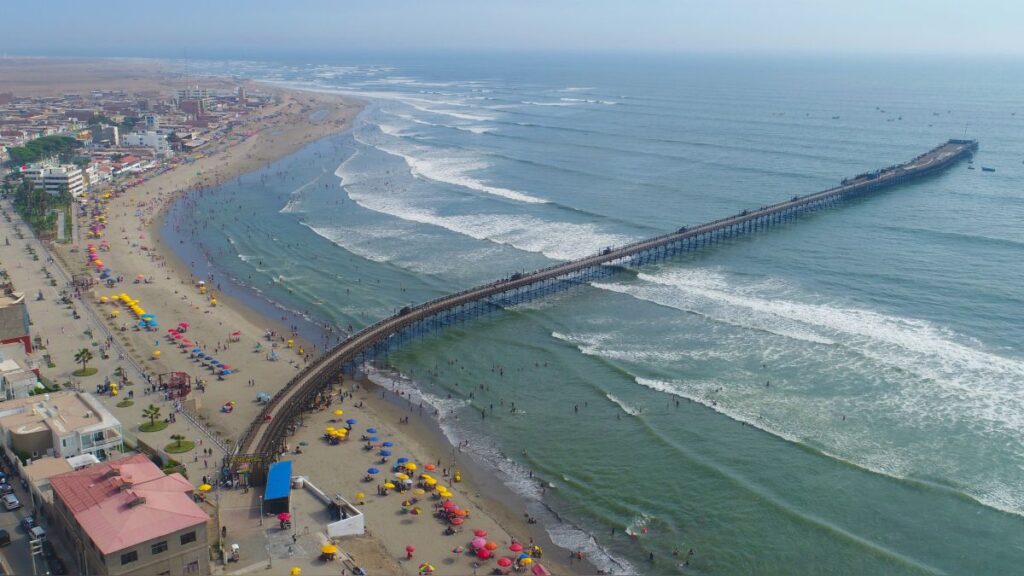 Embark on a journey to Chiclayo, a three-hour bus ride from Trujillo, and you will be welcomed with a plethora of amenities, climates, and regional cuisines. While not as large as its predecessor, Chiclayo has become a major northern economic hub, acting as the gateway to towns and cities in the interior of Northern Peru.
With a plethora of options to choose from, you'll be sure to find something that suits your needs in Chiclayo. Whether it's a shopping excursion, a culinary exploration, or a sightseeing experience, you're sure to be delighted with the offerings in Chiclayo. Enjoy the pleasant climate, the friendly locals, and the delicious regional cuisine that this charming city has to offer.
The desert climate in this region is characterized by intensely dry weather, with daily highs ranging from 74 F to 87 F and year-round sunshine. If you're looking for a great spot to spend your time outdoors, Pimentel Beach is a great place to visit. Located only seven miles west of the city center, Pimentel Beach is perfect for activities such as surfing, motor boating, windsurfing, or just simply relaxing. While there, you may even catch a glimpse of fishermen in traditional reed boats, known as "caballitos de totora," which have been used since pre-Columbian times.
Piura, Peru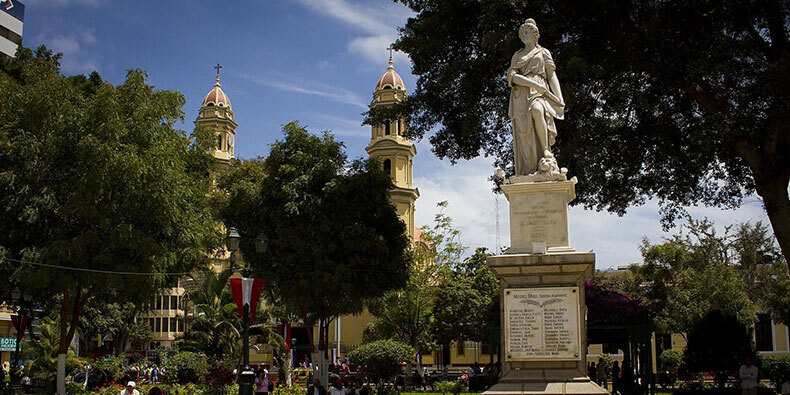 Piura is a popular stop for tourists passing through on their way to the north or south of Peru. The city is known for its colonial architecture, which dates back to its founding in 1532. It is here where one can find the Piura Cathedral, a beautiful example of colonial architecture, and the Santuario Virgen de la Candelaria, a Catholic church. The Plaza de Armas, or main square, is the city's cultural and historical center and a great place to catch a glimpse of local life.
Catacaos is a stunning example of colonial architecture, and visitors can explore the cobbled streets, whitewashed churches, and rustic homes while discovering the city's unique culture. The city is proud of its traditional crafts, and you can find everything from straw hats and jewelry made from silver and gold to clay figurines and colorful fabrics.
Cusco, Peru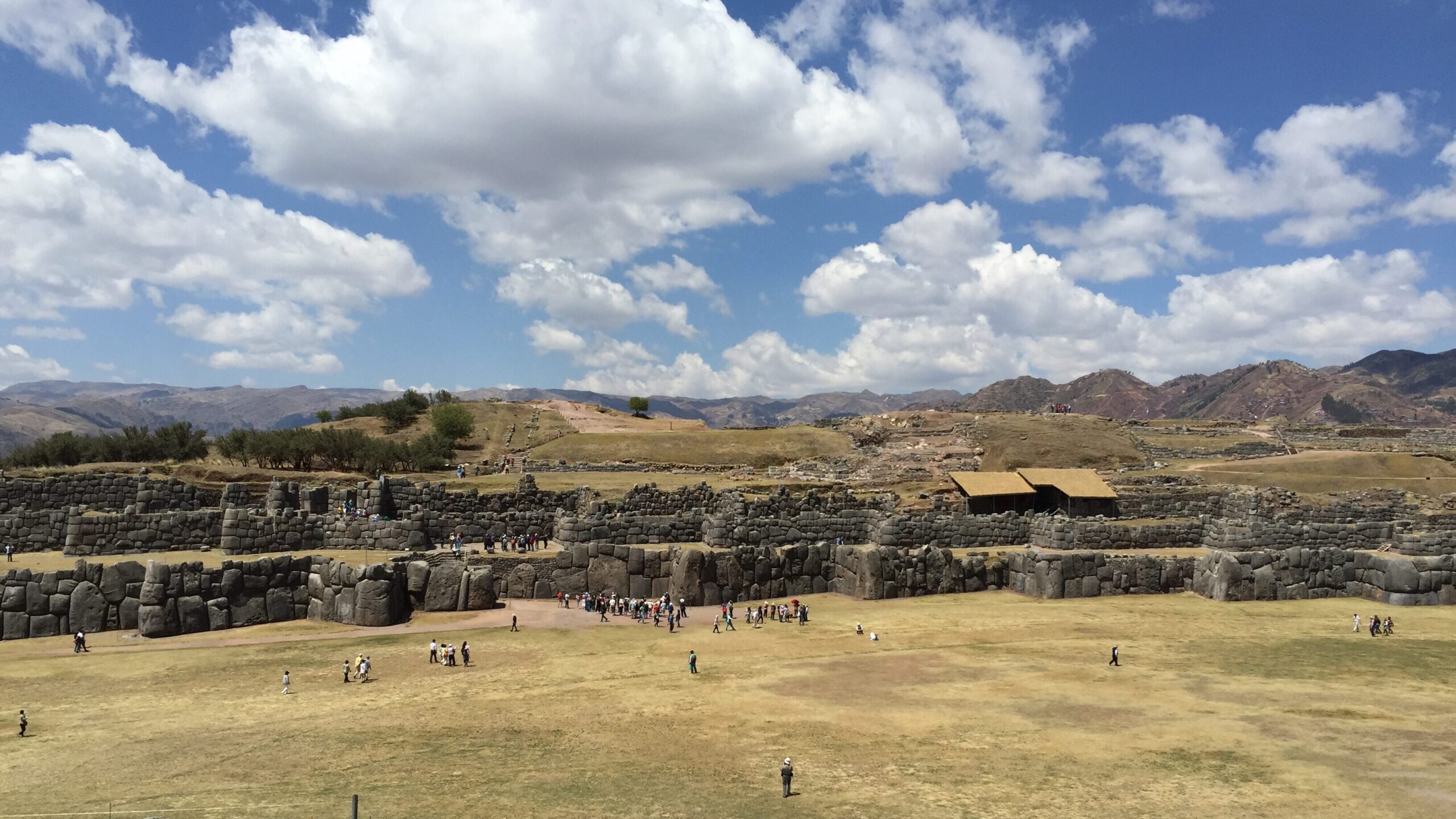 Cusco is a city steeped in history, with many remnants of its past as the capital of the Inca Empire visible throughout the city. As the gateway to the renowned Machu Picchu, this ancient city welcomes over two million visitors each year. From its 13th-century origin as the seat of the Inca Empire, to the Spanish conquest of the 16th century, Cusco has been a UNESCO World Heritage Site since 1983. Visitors come to explore the city's mix of pre-Hispanic, colonial, and modern architecture, as well as its many cultural attractions.
Nestled in a valley in the Andes Mountains, Cusco is a bustling city rich in culture and history. At an elevation of over 11,000 feet, Cusco is home to a wealth of Inca artifacts and architecture. Many of the city's modern buildings have been constructed on the foundations of Inca dwellings, providing a glimpse into the past. Remnants of this impressive civilization are scattered throughout the city, offering visitors a unique opportunity to explore the ancient culture. From the ancient Inca fortresses to the colonial churches that line the streets, Cusco is a living testament to its storied past.
Puno, Peru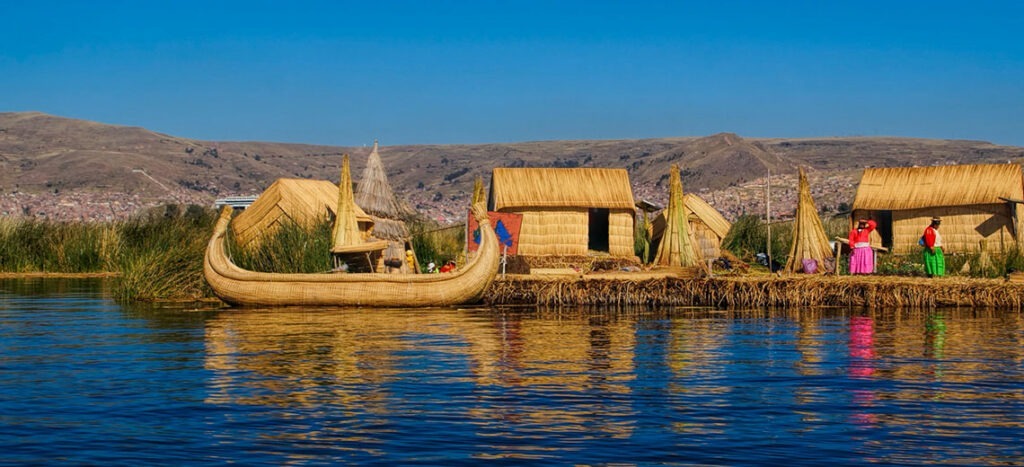 Visitors to Puno are often drawn in by the city's reputation as the Folkloric Capital of Peru. With a vibrant culture, there are plenty of opportunities to enjoy traditional music, dance, and cuisine. The annual festivity of La Candelaria that takes place in February draws in huge crowds from all over Peru and beyond. But, it is the city's proximity to Lake Titicaca that really captures people's imaginations. This immense, high-altitude lake straddles the border between Peru and Bolivia and is one of the most beautiful and popular lakes in the world. It is an ideal destination for travelers looking for an unforgettable experience, and Puno is the perfect place to begin their journey.
Book A Tour With Peruvian Local Friend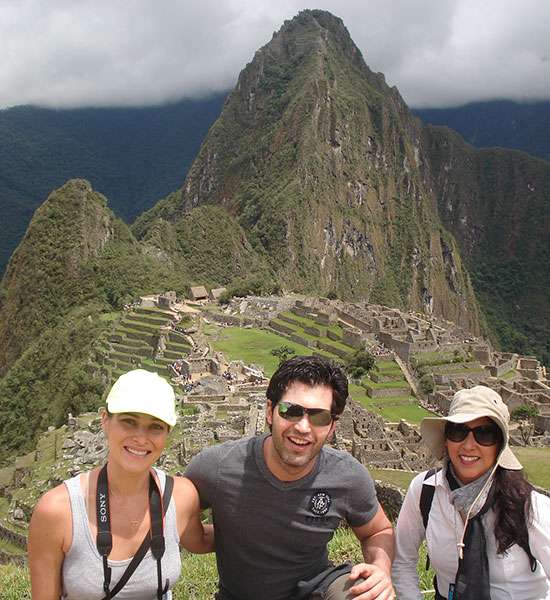 Book a private tour in Peru today with Peruvian Local Friend. Our tours offer the best-guided experiences to all of Peru's most popular cities, including Lima, Cusco, Puno, and beyond. We also offer customized itineraries for those who want to create their own unique journey. With us as your guide, you'll get to explore all of the country's most iconic sights and discover its hidden gems. We'll provide you with a local's insight and knowledge, so you can get the most out of your trip. Plus, we'll make sure your journey is comfortable and safe. So, don't wait – book your tour with Peruvian Local Friend today and experience the best of Peru.