TOP 3 FREE MUSEUMS IN LIMA
Vibrant Lima city is not only a foodie's mecca, but also an art & culture lovers paradise for its wide range of fascinating museums that display the best demonstrations of our country's vast historical heritage.
From textiles, to paintings, going through gold pieces and pre-Columbian ceramics, each Lima museum has its own unique collection and features (like the Larco Museum, included in our "Lima 101" private tour) and no visit to the capital of Peru is complete without making contact with the treasures hidden inside these interesting places.
Usually, the cooler the exhibit, the higher the entry ticket of the museum, but do not worry as if you, or someone from your travel group, is a museum lover on a budget, we got you covered with our recommendations of amazing museums in Lima for free.
Here our top 3 choices:
MUSEO DE ARTE DE LIMA (MALI) – Paseo Colón 125, Lima
This amazing museum, just renewed a few years ago, has a very large and complete collection of Peruvian art, going from pre-Incan times until today. Also, the mesmerizing silver room and textiles chamber.
To visit it carefully takes around 2 hours or maybe a bit more (including the temporary expositions rooms), but it's totally worth it.
Usually, visiting this impressive place costs S/. 30 soles ($10 USD approx.) but every Thursday from 10:00 AM – 1:00 PM and from 2:00 PM – 6:00 PM is for FREE.
Don't leave Lima without visiting the MALI, it's truly a great cultural experience!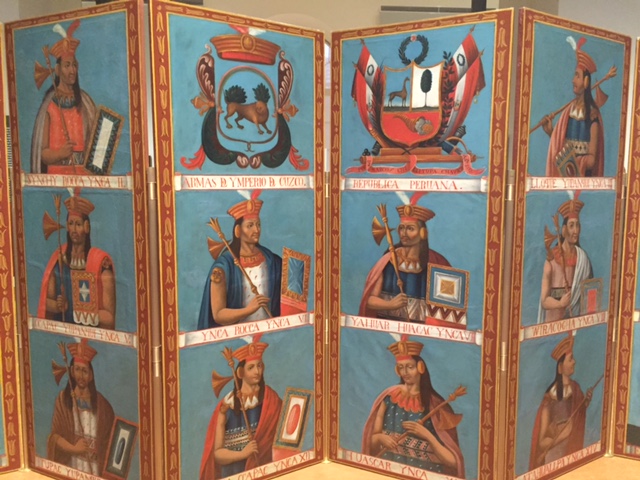 MUSEO DEL BANCO CENTRAL DE RESERVA (

MUCEN

) – Jirón Lampa 474, Lima
Walking around Lima Historical Centre you will be able to easily find this museum, located in the corners of Jirón Lampa and Jirón Ucayali.
This old bank offers visits for FREE to a small but compact exposition of Peruvian pre-Hispanic, popular and colonial art, also modern paintings and numismatic coins. But, the heart of this place, is the pre-Incan golden artifacts room you can visit inside what used to be the bank's vault.
Visit the MUCEN from Tuesday to Sunday from 9:00 AM – 5:00 PM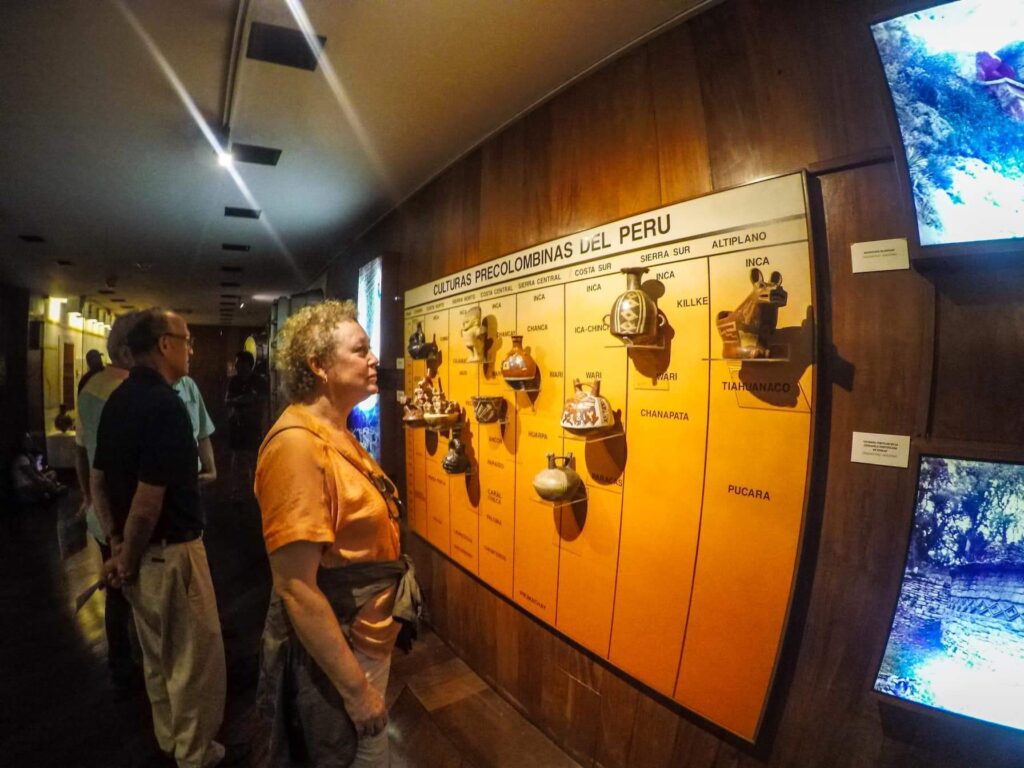 LUGAR DE LA MEMORIA, TOLERANCIA E INCLUSIÓN SOCIAL (

LUM

) – Bajada San Martín 151, Miraflores
If you are eager to know more about Peru's recent history, a great place to do it, and for FREE, is the LUM.
This modern space, overlooking the ocean, commemorates the period of violence that affected our country for more than 20 years, showing the timeline, testimonies and artistic pieces about the victims and survivors of these dark times.
Although all info is in Spanish, it's worth a visit to learn what happened, how we defeated terrorism and, most important, how we started to heal after all this.
You can visit the LUM from Tuesday to Sunday from 10:00 AM – 5:00 PM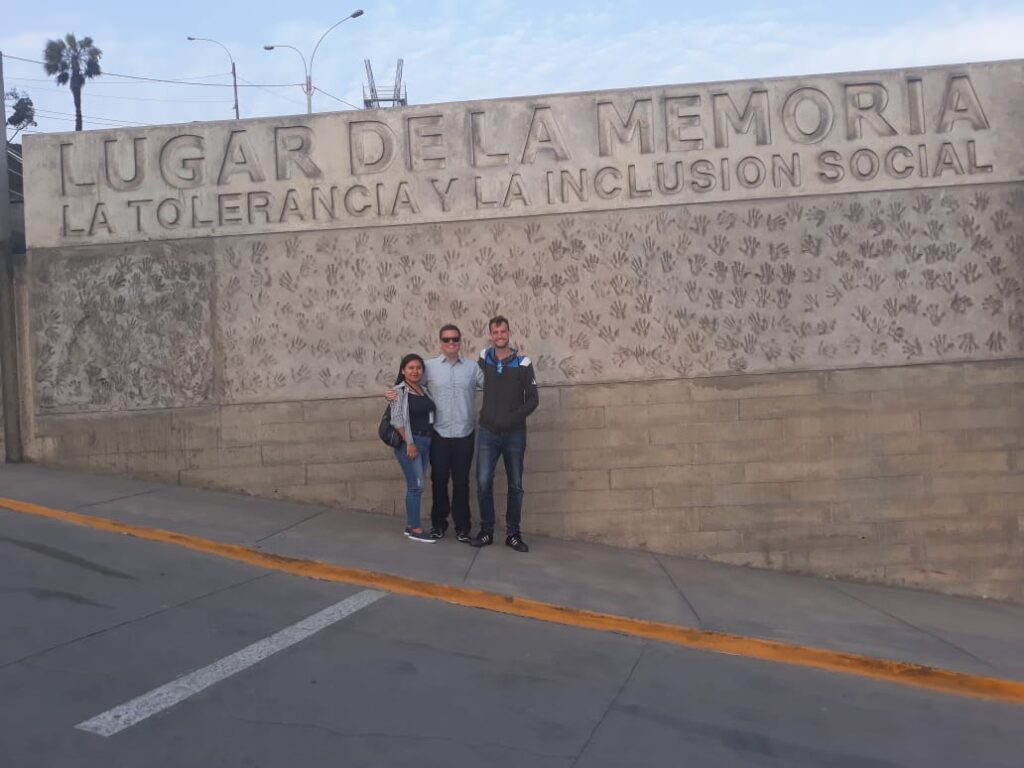 If you wish to include a private guided visit to any of these places to your Peru trip or Lima city tours, just contact us that we'll be more than glad to assist you with it.